A huge portion of your overall score boils down to how well you sink your putts. In doing so, you need to save a lot of frustration that players naturally feel on the course. Perfecting this part of the game may be challenging but not impossible. It just requires a lot of patience and a steady routine. 
These following tips will help you to sink more putts and do it as effectively as possible. World's undisputed KING of golf content, Rick Shiels, signs with Toptracer
Recreate the pressure of "Only One Shot"
When practicing your putting game, how many times do you drop about two or three balls at once and then hit them in succession? This happens to a lot of people, especially when they first start golfing. However, it will most likely lead you to less improvement in your technique. 
If you want to practice in a way that will actually help you improve your game, you need to recreate the real-world scenarios that you would typically face while on the course. Think about it as if you only have one chance at a good putt. 
It is kind of like the same problem with driving ranges. You are in a mental state where you don't really focus on the fact that you only have one chance for a good shot. This kind of mindset makes you swing poorer shots because you know that you will have another shot after that.
So, if you want to see progress, practice your swing as if you were already on the green and your whole match depends on how you sink the putt. If you manage to overcome the pressure, you're already one step ahead and making progress.
Rely on more than just your eyes
A lot of golfers make the mistake of relying on their eyes only when they're on the course. They only survey the green and make judgments based on that. Even though your sight is an extremely important asset, you should let your other senses guide you as well.
All you need to do is to take a walk around the course and feel the ground with your feet. You will get to grasp and examine slope changes and elevation. As a result, you will get to know the field better before your match.
Confidence and routine
When you think about it, putting is all about having the right amount of confidence and an effective routine. If you are constantly self-doubting and having negative thoughts, you will underperform and probably make a mistake.
The pre-putting routine can be simplified into a few steps:
Survey: Evaluate the course, feel the slopes in your line of putt, and examine the elevations 

Align: Mark your golf ball with a line, then line it up with where you plan to aim the putt

Feel: Now you can concentrate on feeling the distance and speed that you will need to sink the putt

Putt confidently: Lastly, combine the feel and the line you established and sink the putt with confidence
Also, regularly practicing with this mindset will help you improve your skills. In case you can't always go on the course and practice outside, you can invest in getting a golf simulator in NYC that will enable extremely realistic practices.
Add weight and momentum
When practicing for your swing, make sure to put enough weight and momentum into it. One thing that can help you with this is trying a different golf club. Not all golf clubs weigh and feel the same. Since you are used to your own golf club, you are less likely to change your speed and the weight with which you swing. Try out different options and practice putting a different amount of weight and momentum into your swing. This will help you get a better feeling of swinging your golf club on different intensity levels.
Change your putting grip style
Lastly, you can try to change your grip style as well. There is an ongoing trend among golfers actually that involves the putting grip style. They grip their putter handle with the lead hand low instead of the traditional putter grip style that is often used for other clubs.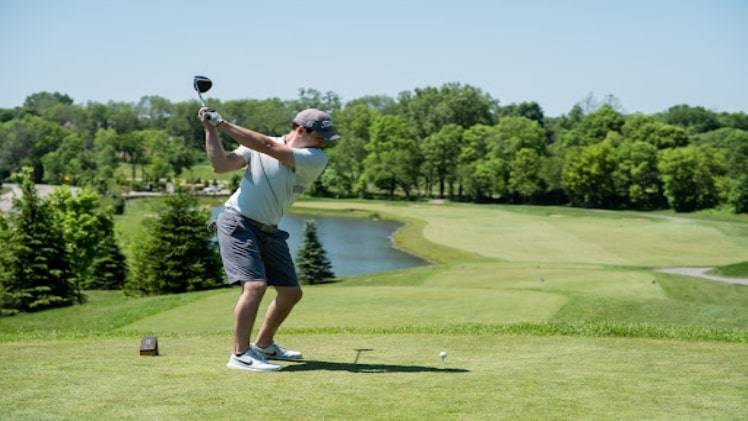 Trying out different hand positions and gripping styles may help you change your putting game and help you make a better shot. You may discover that your previous grip style wasn't giving good enough results. 
Conclusion
In conclusion, if you practice like you're already playing the match, maximize all of your senses, and play with confidence, you are already halfway there. On top of that, add a little more weight and momentum and practice different grip styles, and you will perfect your putting game. 
Author bio
Travis Dillard is a business consultant and an organizational psychologist based in Arlington, Texas. Passionate about marketing, social networks, and business in general. In his spare time, he writes a lot about new business strategies and digital marketing for Digitalni Svet.